#DIDYOUKNOW The first-ever International Woman's Day was held on March 8, 1911. It saw more than a million people participate in rallies worldwide.
For over a century since then, March continues to be recognised globally as a key milestone to celebrate the progress made for women's rights around the world, and more importantly, the advancements in various fields thanks to the pioneering efforts of women leaders.
In this regard, Singapore is no different. The nation has many trailblazers who have done much for our society. From Constance Goh, a pioneer activist for family planning in Singapore, Checha Davies, a social activist who campaigned for women's rights to Anastasia Gan, who took to the skies – literally - as one of the first few female officers in the Singapore Armed Forces, these women and many others in Singapore have collectively paved the way for future generations.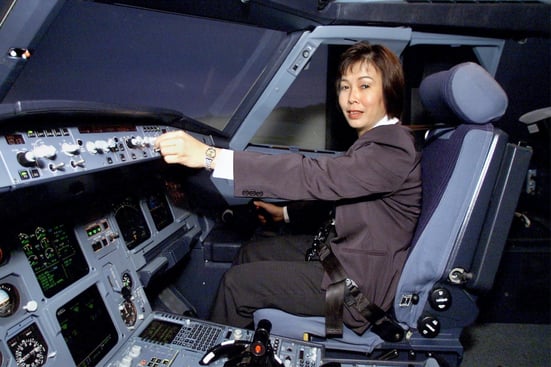 Credit: ST File photo of Ms Anastasia Gan
Think about it. At the time in 1949 when Ms Goh began campaigning for women's right to family planning and birth control, the world was ultra conservative in its views. Yet, she persisted and decades later, her legacy, in the form of Singapore Planned Families Association, remains.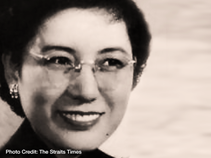 Ms Checha Davies campaigned for social reforms in support of women's economic, educational, social and legal rights. This was in stark contrast to the traditional women's organisations that supported charity, skills and crafts activities.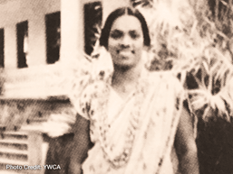 And, it is thanks to such efforts that Singapore has consistently ranked among the leading countries in the United Nations Human Development Report for gender equality. More women enroll in higher education institutions that in many other advanced countries. And, women's safety remains a national priority – the number of cases of domestic violence, molestation and harassment against women remains relatively low, and when such instances occur it is dealt with swiftly, but never by victimizing the women sufferers.
But fighting for women's rights and equality, is and must not, remain a topic exclusively for women. Every member of a productive society plays an equal and impactful role in ensuring that all people, regardless of gender, make progress.
Echoing Madam Halimah Yacob's words from a speech she made at The Institute Of Policy Studies Women's Conference in 2021, "We must make it a priority for women who hold up "half the sky" to be able to participate and contribute fully, and equally, to Singapore's development."
As we mark the occasion of International Women's Day this year, let it be a reminder that every time a woman excels anywhere, she helps women excel everywhere.
Contributed by Shruti Bose