St John's Home for Elderly Persons was again awarded the Charity Transparency Award! This is the second time for our Home, with the first in 2018.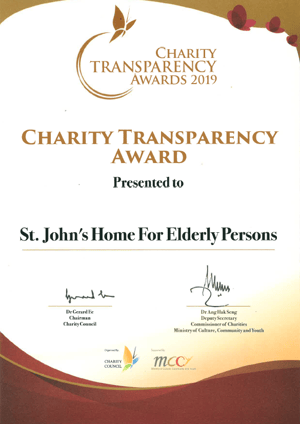 On 3rd December 2019, a total of 67 charities were presented with the esteemed award. Our Chairman, Mr Woon Wee Yim received the award from Dr Ang Hak Seng, Deputy Secretary for the Commissioner of Charities .
The award recognises charities that have adopted the highest standards of governance and aims to promote good governance in the charity sector by acknowledging the excellent work of charities, while inspiring others to emulate their best practices.
Click here to know more about the Charity Transparency Awards.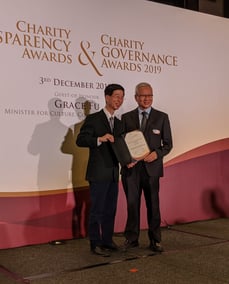 Mr Woon Wee Yim (right) receiving the award from Dr Ang Hak Seng.