We plan to move into our new Home at 1 Willow Avenue in October 2021. Here, in a 2-part photo series, we show here the old school charm and splendour of 69 Wan Tho Avenue, where we have served many needy elderly since 63 years ago. We will continue to provide for the elderly residents at our new Home after October 2021.
*Some photographs are taken before COVID-19, and many thanks to Mr. Raymond Ang who volunteered his time to capture these scenes.
Part 1: At 69 Wan Tho Avenue…
1. Car Porch (right) and Counselling Room (left-middle)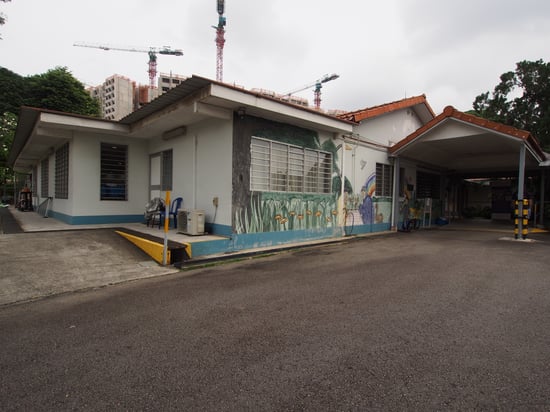 The car porch gives good shelter for alighting passengers, including those of the ambulance when it rains.
New residents will go through Adjustment Counselling to help them ease into communal living.
In our new Home, there will be two counselling rooms to allow residents to have private sessions for their emotional support.

2. Public Coin Phone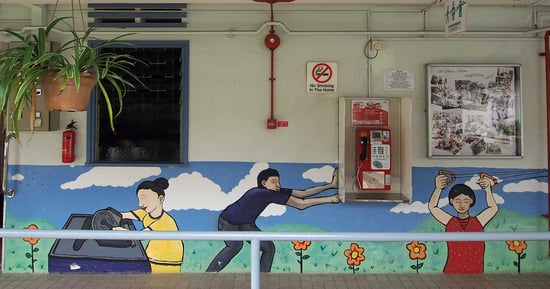 As most of our residents do not have mobile phones, this coin telephone was the only way they can connect with their relatives when they were not visiting.
In our new Home, we plan to have a SMART Video Communications System to support residents' communications with their loved ones.
Read: A Guardian Angel at St. John's
3. Traditional Ceiling Fan Controls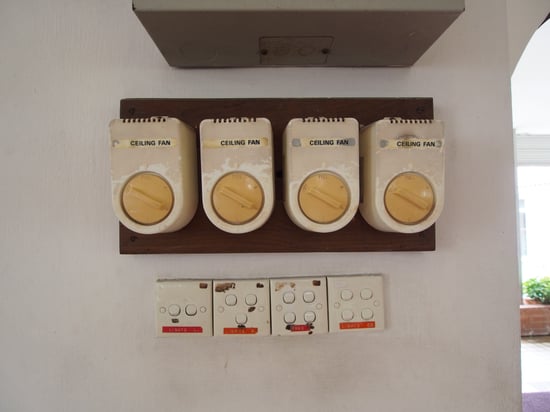 At 69 Wan Tho Avenue, we have two rooms which are air-conditioned: The Administrative Office and the Visitors' Lounge. At our new Home, all indoor facilities will be air-conditioned, except for the residents' and staff apartments.

4. Visitors' Lounge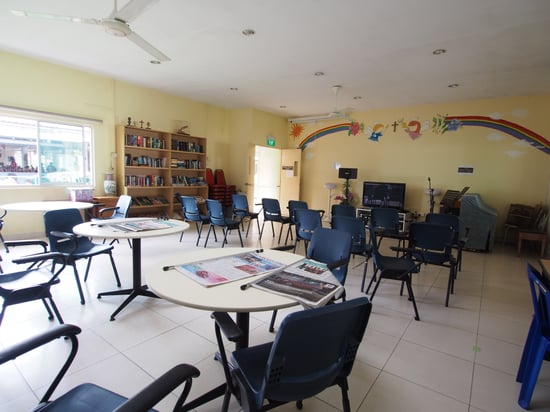 Pre-COVID, visitors of residents use this lounge to chat and catch-up with each other. It was also here that residents read the news of the day from the newspapers generously sponsored by the regional newspaper deliveryman. However, during the current COVID-19 period, this lounge becomes the swabbing area and an isolation room.
In our new Home, we will have a dedicated Activity Lounge for volunteers to run activities with our residents, or to just chat with each other.
5. Mural outside the Dining Hall, painted by volunteers from Sennett Estate Neighbourhood Committee.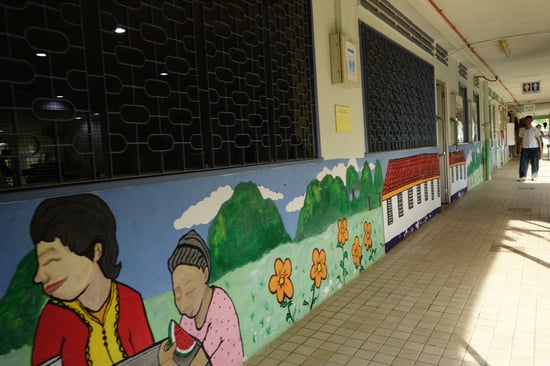 Since the start of the preventive measures against COVID-19 in 2020, our residents had been having their meals in their dormitories instead of the Dining Hall. We hope our residents can dine together again in the new Dining Hall when we move to 1 Willow Avenue.
6. Clinic (image taken by Monica Chia)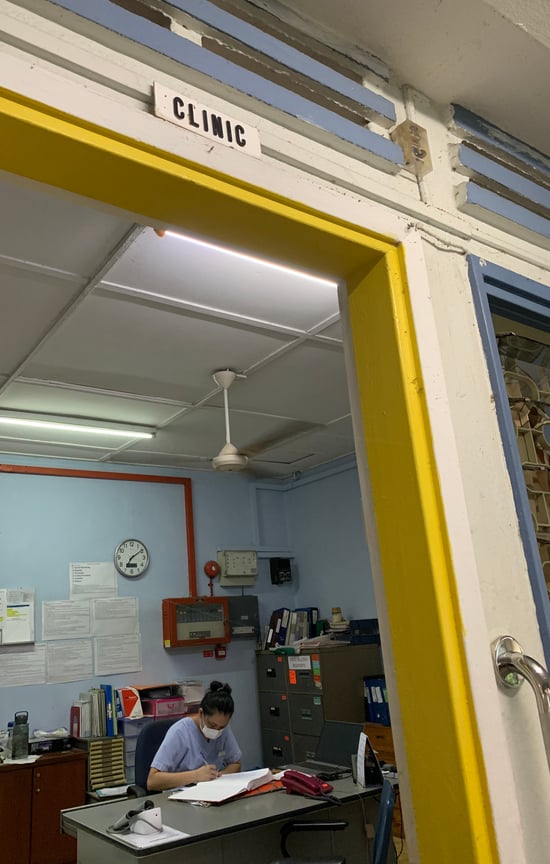 At our new Home, we will continue to have a clinic to meet the basic medical care of our residents.
7. Garden Swing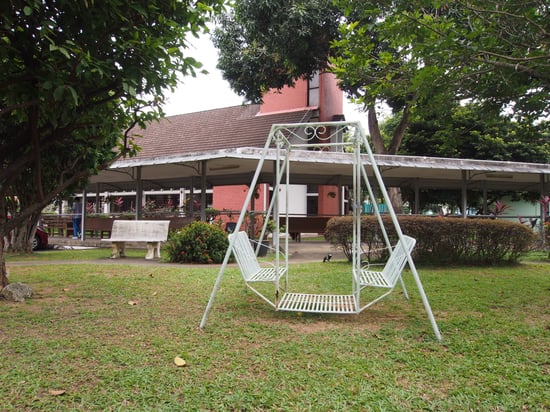 This was a magnet for volunteers: children and adults.
At the new Home, residents will enjoy spots of greenery on the ground floor as well as on the roof-top garden.
Read Part 2: Residents of Nature
Go to our Photo Gallery for more photos
St John's Home for Elderly Persons is not a government-subvented Home and depend largely on the public's generosity to enable us to continue our work as a Registered Charity.
Please support our Home by donating generously: https://www.giving.sg/stjohnshomesg
Disclaimer: The views and opinions expressed in this article are those of the authors and do not necessarily reflect those of St. John's Home for Elderly Persons.