Our grandparents took care of us throughout our childhood. They cared for us and protected us from what we were afraid of.
We should give back to them and show our appreciation and sincerity towards them. They are at a very sensitive phase where they need care and comfort to lead a healthy lifestyle without worries and anxiety, caused by losses, pain, chronic conditions. They are often on multiple medications that may exacerbate more anxiety.
As young kids, our grandparents had taken care of us especially when our parents were busy at work.
Thus, as we grow older, we should be able to return the love and care they had given us and make them feel appreciated.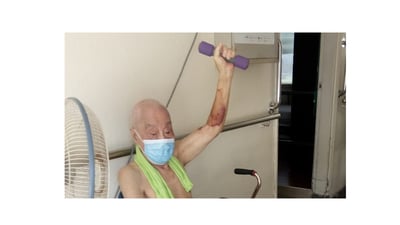 Spend time with them
In order to show appreciation to our grandparents, we ought to set aside time to bond with them.
We should check up on them and get to know how they are doing in their day to day activities and be able to carry out light exercises.
We can bond with them by playing "Jenga" or chess. We can continuously offer our assistance to them when we see them in need of help. We ought to step up and attempt to assist them to the best of our abilities.
As they get older, they might get concerned with how our guardians are faring and how their grandchildren are getting along. We can reassure them that there is nothing to be worried about and offer a helping hand to any of their struggles.
Moreover, we should empathize with them by respecting their words and their sentiments and attempt not to get worked up in the event that they are unable to meet up to our wants. Instead, we should understand their current predicament and assure them that they will be taken care of.
By:
Manoharan Deepikka, Charlotte Tan, Maasha Anisha and Sapna Charles
CHIJ St. Joseph's Convent ( Chij SJC)
Class 2 Endurance (2020)
This is Part 1 of a two-part series from a group of students from CHIJ St. Joseph's Convent, to remember Grandparents' Day Singapore 2020, and to raise awareness of the well being of grandparents especially during this pandemic.

Introduction Grandparents Day Singapore 2020
Part 2 (publish on 18 Nov): My tha-that and I: A mini story of Maasha Anisha and her grandfather.


Disclaimer: The views and opinions expressed in this article are those of the authors and do not necessarily reflect those of St. John's Home for Elderly Persons.
St John's Home for Elderly Persons is not a government-subvented Home and depend largely on the public's generosity to enable us to continue our work as a Registered Charity.
Please support our Home by donating generously: https://www.giving.sg/stjohnshomesg