As the Chinese proverb goes, "家有一老,如有一宝", meaning, it's like having a treasure when you have an elderly at home.
Learning and acquiring wisdom do not only happen in school. Compassion, resilience, selflessness are learnt from examples and role models. If we take time to observe the people around us, the elderly among us can teach us many things in life where the structures of a school setting will not teach.
Five students from the School of Business, Temasek Polytechnic, came together to share about connecting with their "treasure".
This is part 5 of 5 on what these teenagers learnt from their grandparents.
Spending time, connecting ties (contributed by Loh Yang Yang)
Grandparents are a true gift and blessing to us. Because of how they have loved and cared for our parents when they were growing up, our parents in turn learnt how to love and take care of us.
My sister, cousin and I were fortunate to be taken care by our grandparents, mah-mah and gong-gong, when we were children. They would cook up a feast with expensive ingredients despite being frail as they aged. They would leave the best foods for us while they ate plain rice with soup, and make us happy in every way they know. Mah-mah and gong-gong adore and pamper us. As time passes, the lively and boisterous household quietened down. My cousin and his family have emigrated to Malaysia while my sister and I started focusing on our studies and part time jobs. As such, it has become difficult for us to find time to visit mah-mah and gong-gong.
Gong-gong, 77, was diagnosed with colorectal cancer 5 years ago. Mah-mah, 72, is suffering from high blood pressure and diabetes. Gong-gong retired as a taxi-driver only 2 years ago, as he wanted to pay for their medical bills on their own, despite having regular financial support from my parents.
Part 2: A selfless caregiver and role-model
Mahjong is their favorite hobby and activity. Pre-Covid, mah-mah and gong-gong would invite their siblings for a session of social Mahjong. Watching them shuffle the tiles and arranging it sequentially like a professional, I was intrigued to learn this mentally-engaging activity from the masters themselves. However, mah-mah and gong-gong discouraged my sister and me from picking it up as it might become gambling if not handled well.
In my recent term-break, I visited and spent quality time with them. I also wanted to learn Mahjong from them. Mah-mah and gong-gong gladly "transferred" their skills to me as they were elated to see me after a some time time due to the heightened alert measures. I also realized I had so much to share with them.
We should all appreciate the time spent with our grandparents and care for them the same way they have cared for us. We can spend time and connect with our elderlies, with phone calls or buying them their favourite fruits occasionally. Mah-mah and gong-gong have supported my sister and me in so many ways, some of which we may not even realize.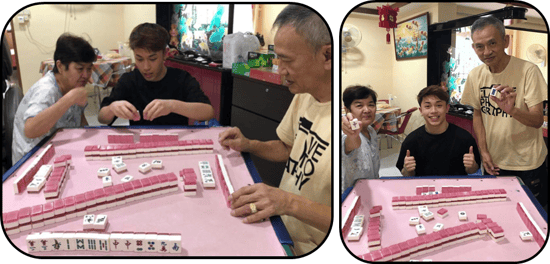 Read other parts from this series:
Part 1: More than a Love Letter
Part 2: A selfless caregiver and role-model
Part 3: Showing compassion in our daily actions
Part 4: Patchwork and patience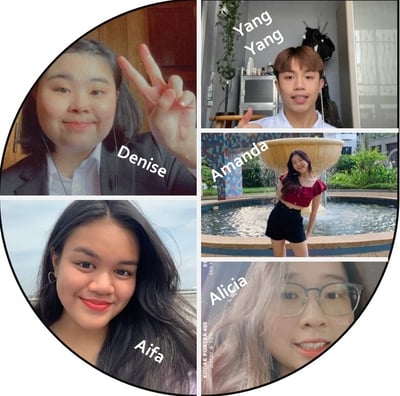 Student contributors from Temasek Polytechnic, School of Business
Disclaimer: The views and opinions expressed in this article are those of the authors and do not necessarily reflect those of St. John's Home for Elderly Persons.
St John's Home for Elderly Persons is not a government-subvented Home and depend largely on the public's generosity to enable us to continue our work as a Registered Charity.
Please support our Home by donating generously: https://www.giving.sg/stjohnshomesg